ILC Deliverables
By the end of the quarter, I will submit:
1) an annotated bibliography
2) a completed HSR application
3) the websites I've designed for social entrepreneurship projects
Free 40: https://www.free40.live
Colonia: http://heelme.com/colonia
This is the Co-Lab website I collaboratively drafted for the winter's weekly labs:

(in the fall, students and I liked the idea, and by Winter Week 1, the entrepreneurship group [including me] wanted to ditch it)
(also...pardon the messy asthetic... Squarespace is blocking the original photos and videos because the free trial expired)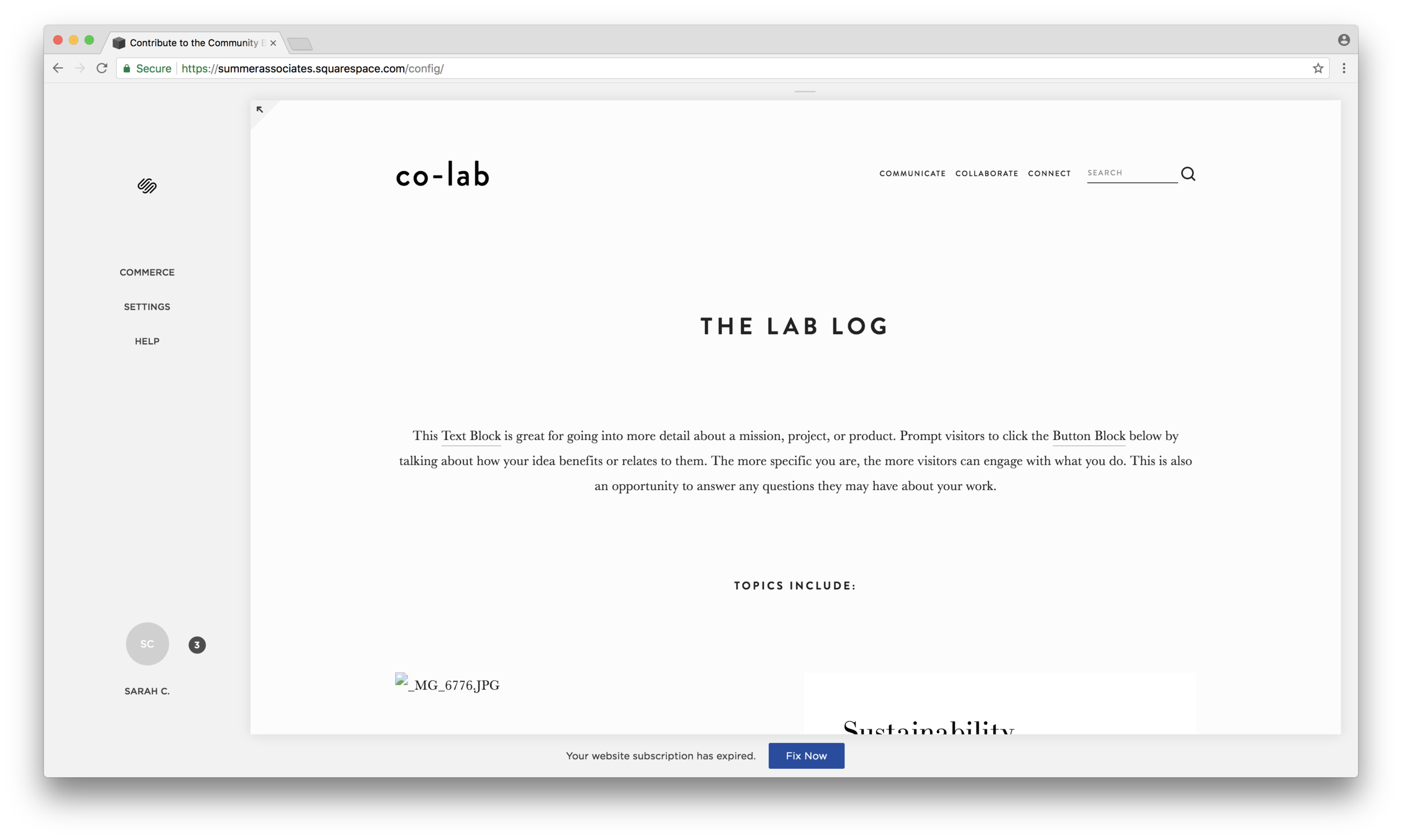 4) the coaching pages I've developed on HEEL ME's website
I started this for Lea in January, when she was envisioning her social entrepreneurship campaign: http://heelme.com/lea. At this point, it is sort of... abandoned... but the project is ongoing, and a couple MALL students are helping with logo design, social media, etc: http://indi.com/9bkpr and https://www.change.org/p/free-40-the-campaign.
These are Spanish and English coaching posts, requested by the Rainforest Healing Center's owner and on behalf of the center's prospective and future guests: heelme.com/index.
and 5) any applicable and voluntary evaluations of me and my work from entrepreneurial public administrators and MALL students who attended the entrepreneurship labs:
N/A (emphasis on the word 'voluntary')